Cosmetic Dentistry At North Vancouver Dentistry & Implant Centre
We here at North Vancouver Dentistry & Implant Centre want you to love your smile. That's why we offer a host of cosmetic dental procedures in addition to our general dentistry options. Whether you want whiter teeth or need a few teeth straightened, we can help you achieve the smile of your dreams.
We love your smile, and you should, too. At North Vancouver Dentistry & Implant Centre, we want to help you to love your smile. Beautiful teeth and healthy teeth go together.
We are a family-friendly, patient-centric clinic, dedicated to helping your teeth look, feel and be healthy. Nothing improves your beauty more than your smile. No makeup, no clothes, no diet.
We offer a full range of cosmetic dental services. You will never feel pressure for any procedure. Our philosophy is simple: your teeth, your decision. Our job is to make sure you have as much information as you need to make your decisions. So, come in and let us know howe we can help.
Whether you want whiter teeth or need a few teeth straightened, we can help you achieve the smile of your dreams.
Cosmetic Dentistry Services
Cosmetic Dentistry Procedures
We're proud to provide our patients with a variety of cosmetic dentistry options, including:
Tooth whitening:A beautiful smile starts with whiter teeth. We offer professional tooth whitening to improve the colour of your teeth by carefully bleaching the enamel.
Veneers: A veneer is a very thin wafer that cements to and covers the front of a tooth, often made of either porcelain or resin.. It can change the entire appearance of the tooth, including size, shape, and colour. We can give your tooth a veneer to cover a blemish or change the shape, size or colour of the tooth.  A veneer is a very thin wafer that cements to and covers the front of a tooth, often made of either porcelain or resin.
Dental bonding: Our dentists use bonding to repair and protect chipped, broken, decayed or cracked teeth. A white putty covers the damage, and the dentist uses a UV light to harden the resin.
Inlays and onlays: If you want an alternative to traditional fillings for a cavity, we offer inlays and onlays. These are high-quality materials, such as gold, that look beautiful and work extremely well.
Dental implants: When a tooth is missing, it should be replaced for both health and beauty.  We can replace the root structure with a titanium implant in the gum, which secures a replacement tooth above.
We are proud to be an Apple Implant dentistry practice. If you're in need of dental implants, know that you're in professional and capable hands before, during, and after your implant procedure.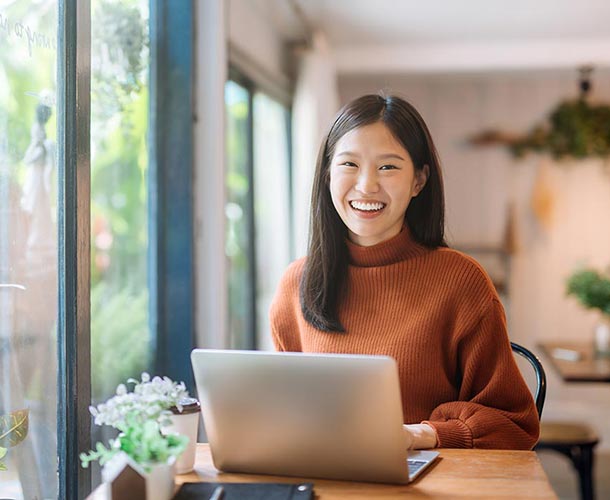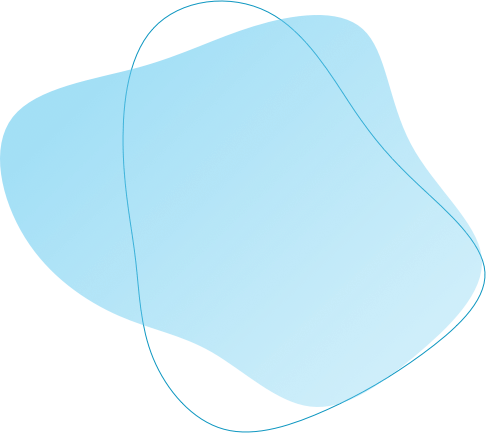 Cosmetic Dentistry: Health and Beauty Combined
Cosmetic dentistry makes you more beautiful and healthier. It does not replace general dentistry and proper oral hygiene. If you want beautiful teeth, you must take care of them. This includes regular brushing and flossing, as well as visiting us for cleaning and check-ups once every six months.
Cosmetic dentistry does not gloss over health problems. In fact, many cosmetic dentistry procedures make your teeth more durable for the long term.
Cosmetic dentistry also boosts your mental health. People will tell you that it's what's inside that counts, but a beautiful smile boosts self-esteem and makes people feel more comfortable in social situations.
On the other hand, crooked or discoloured teeth have a strong psychological impact on people. They often make people less likely to participate in social situations and more likely to refrain from smiling. That, in turn, affects how people treat us. Studies reveal how a poor smile sometimes leads to depression, makes people speak less and even keeps some people from leaving their homes.
If you are ever shy about your smile, it is crucial for your mental health and your social life to get it fixed right away.
Cosmetic Dentistry Insurance
The provincial Medical Services Plan (MSP) covers only medically necessary procedures. It generally does not cover cosmetic dentistry. The only exception is to correct a deformity so severe that it interferes with your ability to speak or eat normally.
Many people in British Columbia have some form of dental insurance. Most general and restorative dentistry services are covered by insurance, but most cosmetic dentistry is not. Typically, if we are restoring a broken or chipped tooth, the procedure might be considered "necessary" enough to be covered.
Please check with your dental plan to find out if a procedure is covered, before assuming that it is.
What if you don't have insurance coverage for the procedure you need? We are happy to work with you to develop a payment plan that helps you get the treatment you want sooner rather than later.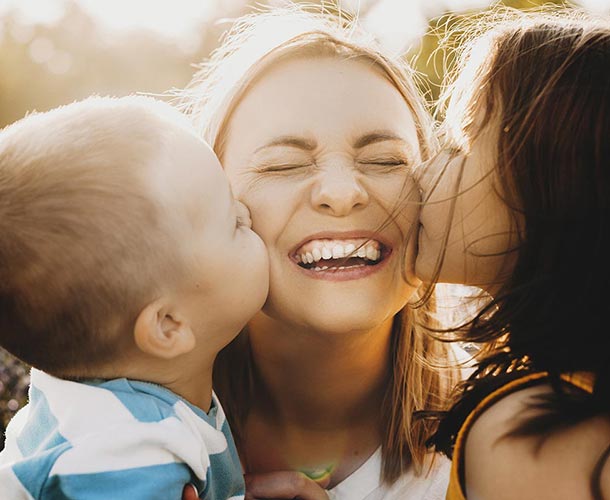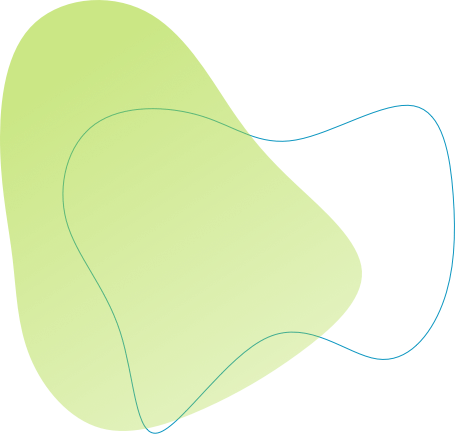 Why Choose North Vancouver Dentistry & Implant Centre
We are happy to serve patients of all ages, even for cosmetic dentistry. Our patient-focused, family-friendly approach means you can bring the entire family into the clinic for all your dental needs, including cosmetic procedures.
We'll make everybody feel comfortable, even kids with a little extra energy. And we take the time to explain procedures in terms that each individual, even young ones, can understand.  Not all procedures are appropriate for all ages, so please feel free to ask if the timing is right.
We are your neighbours, and that's how we treat you. Everyone on staff at North Vancouver Dentistry & Implant Centre is committed to giving you an easy and comfortable dental experience, and we look forward to seeing your lovely smile in local stores and parks, and on the streets around town.
Our new, modern office features the latest dental equipment.  We go to great lengths to offer you a pleasant visit, including using modern, comfortable equipment and procedures.
We are easy to find and easy to get to, centrally located in North Vancouver.
Our staff is dedicated to giving you a relaxing and positive dental experience. We'll never pressure you into a cosmetic procedure you don't want. Instead, we'll give you all the facts and options and let you decide what course you'd like to take. We pride ourselves on our clear communication and patient-centred practice.
North Vancouver Dentistry & Implant Centre is an outstanding choice for any of your cosmetic dentistry needs. Give us a call to discuss your smile and to make an appointment, or schedule your appointment online through our booking form.
We are your North Vancouver cosmetic dentist. Contact us today for details about your cosmetic dentistry needs and to schedule an appointment. We are eager to help you.